The room when he started…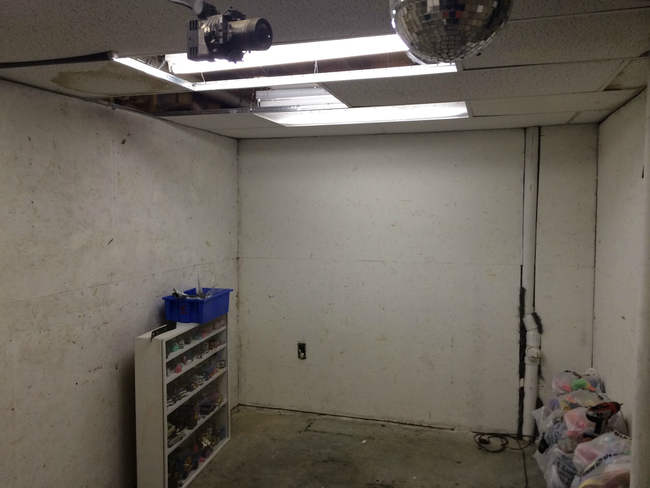 Old crate wood that a local metal company used for shipping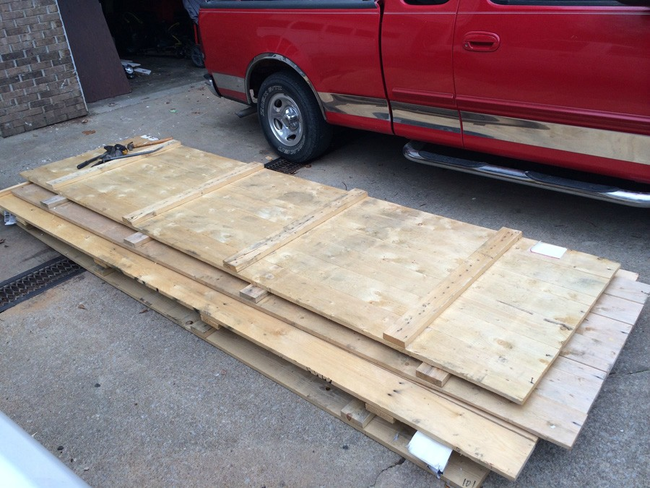 A draw knife was used to make each board look hand cut.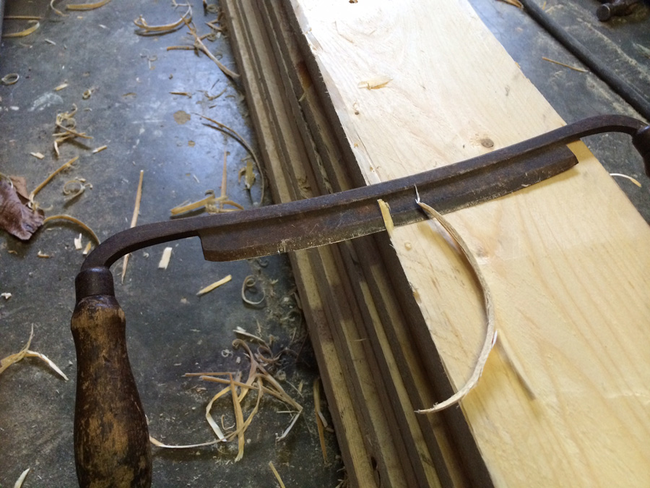 The planks going up.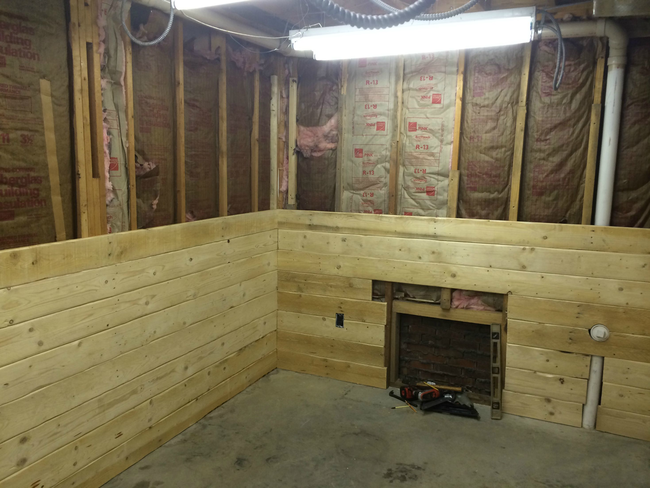 All wall boards in place!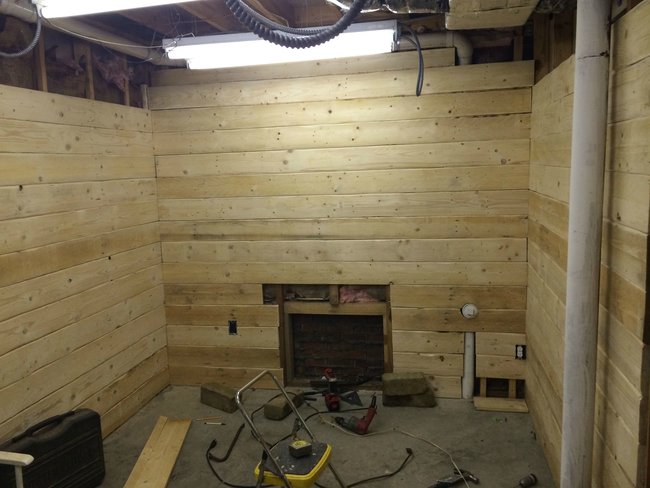 A fake roof will be installed so he can access duct work and plumbing.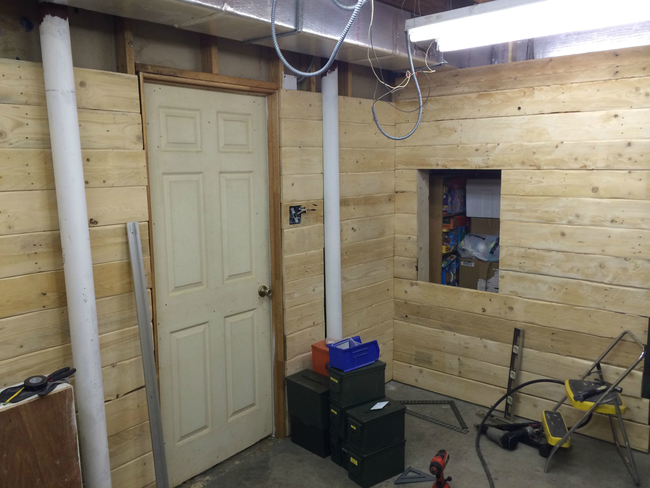 The stone for the fireplace was found on the side of the road for FREE!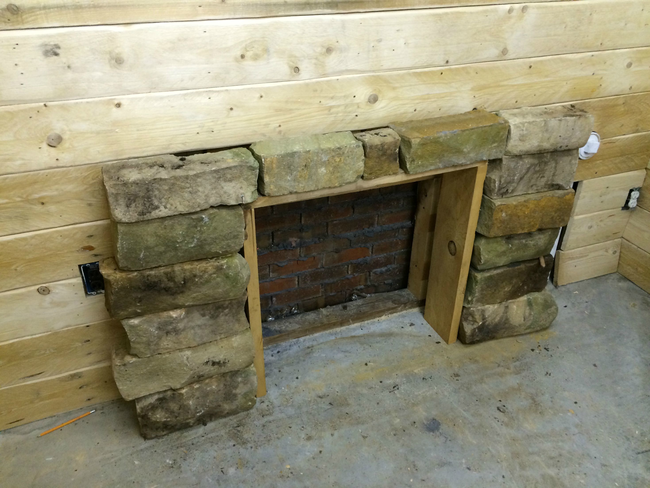 This beam was one of the few things purchased, it was aged and stained.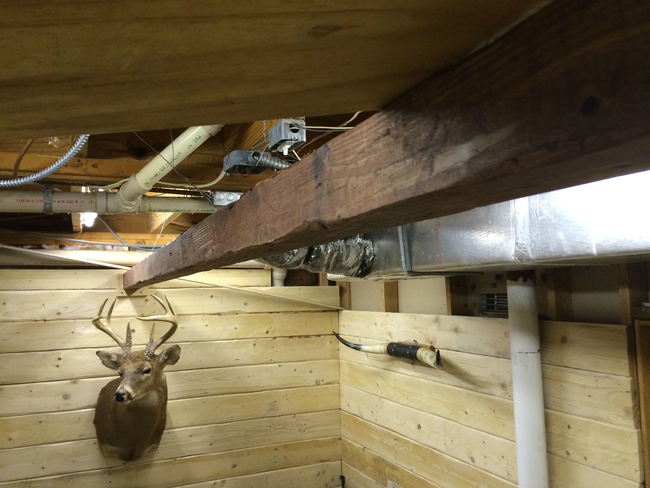 He made a table with leftover lumber.
The same wood as the wall boards was used for the floor. He ripped them down…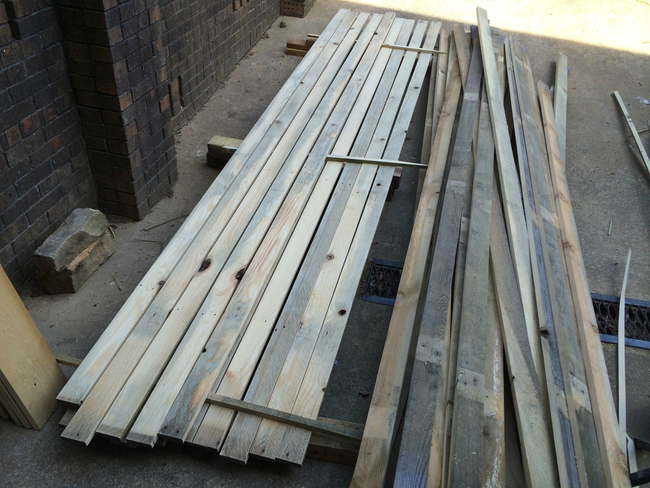 Look at that roaring fireplace.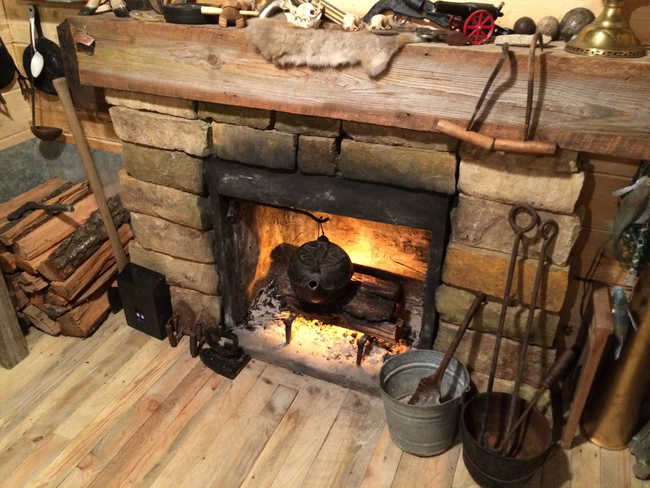 A table made from leftover wood.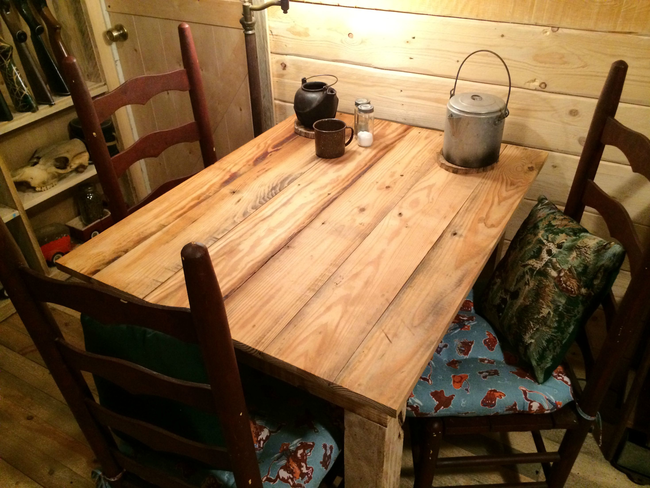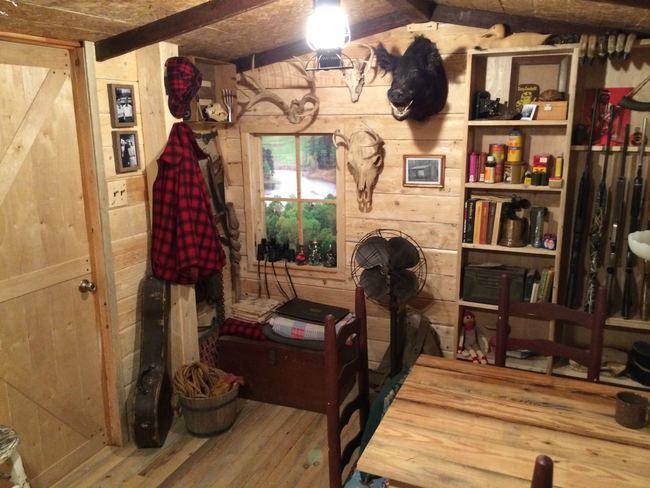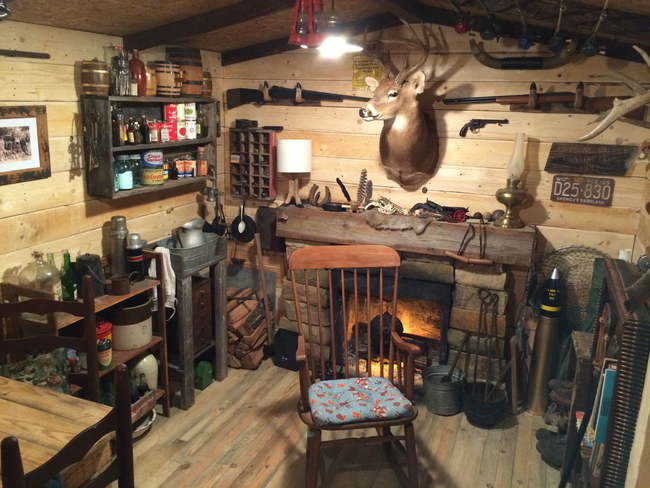 Finished Man Cave! Took about 6 weeks, with about half that time spent scavenging materials. The construction cost me $107 in materials. Everything else was free.
What an awesome way to work with minimal materials and funds.  If only I had the time to do this now.  Thanks to Redditt user, kelhans, originally posted this masterpiece.